We want our people to come to work happy, motivated and driven to succeed every day. That's how we get the very best out of you… and how the communities we support get the best of you, too.
Of course, any job you take needs to pay well and offer plenty of benefits (you can read about ours below). But at Fedcap we also work hard to support your career aspirations, give you opportunities and protect your wellbeing. We always want you to feel treated with respect and encouragement.
Ready to make a difference?
As an organisation with over 500 employees nationwide, we have a broad range of career opportunities. Whether it's frontline positions supporting customers around the country or  roles at our head office, every one of our people is committed to making a difference.
If our values resonate with you, why not get in touch today?
Why work with a not-for-profit like us?
There's a lot to be said for working in an organisation that has strong values. It's what helps to ensure we create a culture that good people want to be a part of.
As a not-for-profit we are free to focus on the greater good rather than the demands of shareholders. That enables us to always put customers and our people at the top of our priority list. Our values are shaped by our people and we always encourage their input as we grow.
It's an exciting time to join Fedcap as we look to pursue some amazing opportunities around the UK, helping underfunded and underprivileged communities to improve their quality of life and economic wellbeing.
So, why not explore our latest vacancies or get in touch with our recruitment team if you think that we might be the right fit for you.
Fedcap benefits
We've thought long and hard about what it takes to attract the best talent, keep them motivated and protect their long-term wellbeing.
We start with…
Competitive Salaries
A minimum 31 days' holiday
This includes Bank Holidays. With additional days available through length of service or our company buy/sell scheme
Monthly benefits scheme worth £500
With access to over 900 retailers
And we add value with much, much more . . .
Cycle-to-work scheme
Laptop and mobile phone
Employee Assistance Programme – a 24/7 helpline for confidential advice and emotional support
Access to Institute of Employability Professionals (IEP) courses and qualifications
Free life insurance cover – totalling four times your annual salary
A two-week induction and training programme
4% company pension contribution, matching a 4% employee contribution
Sound good? Then why not check out our current vacancies?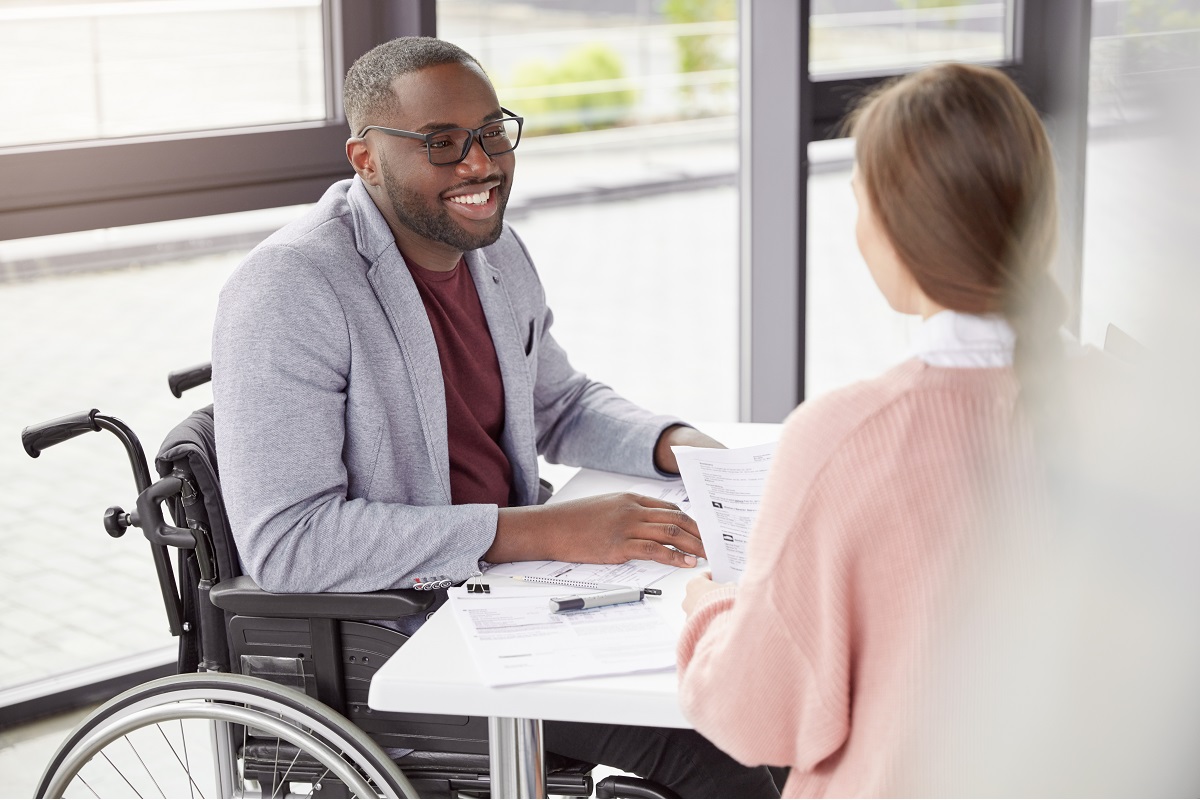 Equity, Diversity and Inclusivity (EDI) at Fedcap
EDI is so much more than an acronym to us at Fedcap. It's at the heart of our values and we put it into practice every day through our work. We are committed to applying equal opportunities at all stages of recruitment and selection, in line with our EDI policy and in addition to our duty under the Equality Act 2010.
We are also incredibly proud to be a Disability Confident Leader (Level 3) employer. As part of our commitment as a Disability Confident leader we aim to recruit, retain and develop disabled people within the company.
If you are looking for a job and live with a disability, please be aware that we will always make reasonable adjustments to the recruitment process to ensure that you are not disadvantaged because of your disability.
As part of our commitment to upholding the Armed Forces Covenant we also support the employment of veterans and service personnel spouses or family members.
Volunteering
How can you do more to give back once you've taken up a position at Fedcap? Well, we've got the perfect initiative. We allocate two days a year for our employees to get involved in volunteering initiatives that make a genuine difference in the community.
What our people say